Bigeye Tuna Dominate the Leaderboard
While the marlin are still AWOL, the bigeye tuna are providing the electricity and the biggest cheers at the weigh-ins.  After the third fishing day, we still have had no qualifying white or blue marlin weighed at  Harbour Island. However, that did not stop the bigeye tuna from seeing lottery-sized fortunes change hands Wednesday evening.  The Open format is structured to pay out all the prize money even if a category is not won.  If there are no qualifying white or blue marlin that prize money defaults to the heaviest tuna in that category.
At 6:30 PM Wednesday the "Big Stick" out of Cape May, NJ weighed a 246.5-pound bigeye.  Since the "Big Stick" was in all of the added entry levels and there are no qualifying white or blue marlin, that fish was technically winning all of the marlin money in addition to big tuna money which meant they were holding over $5,000,000 in potential prize money.  However, their celebration didn't last long.  The 7:00 PM bridge opened and with it, the "Southern C's" (also from Ocean City) cruised to the scale with a bigeye tuna that tipped the scales at 247.5-pounds.  With that extra pound, the "Southern C's" vaulted into first place and took all of "Big Stick's" short-lived winnings.  So, if the tournament ended tonight, the "Southern C's" would walk away with approximately $6 million dollars of marlin, big fish, and tuna winnings.  But there are still 2 more fishing days and many chances for boats to bring in qualifying marlin or even bigger tuna.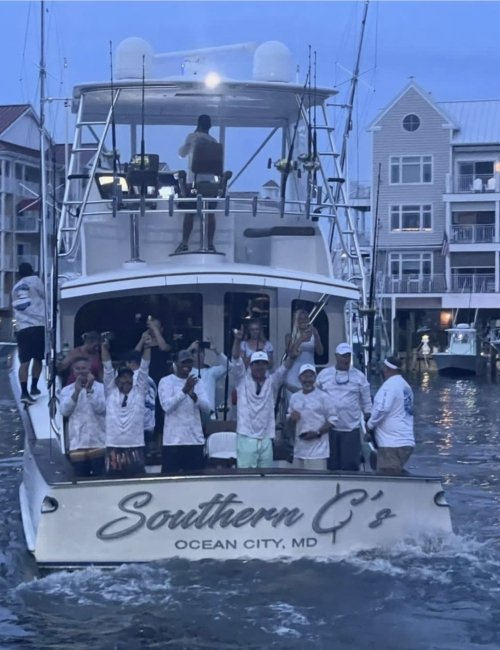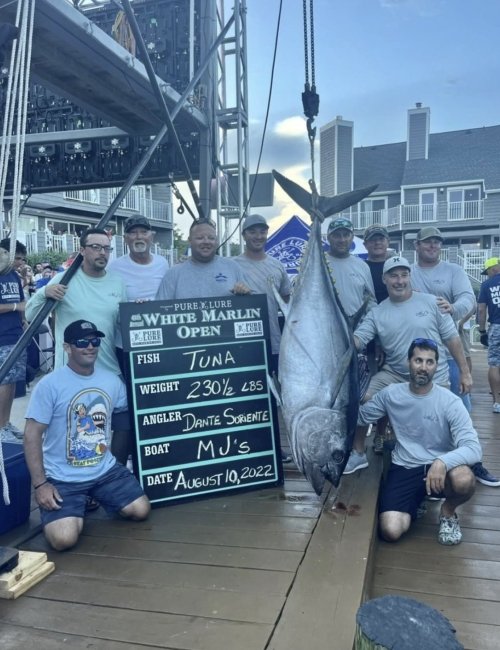 Gear Up for the White Marlin Open
Shop Now
48 Years and Over 86 Million in Prize Money
The White Marlin Open is a 48-year-old deep-sea fishing tournament held annually in Ocean City, Maryland. Long known as the "World's Largest Billfishing Tournament," the Open has awarded over $86 million dollars for catches of the gamefish that migrate up the Gulf Stream each summer. The first tournament was held in 1974 and drew 57 boats, 150 anglers, and paid $20,000 in prize money. The 2021 event drew 444 boats, over 3,500 contestants, and awarded over $9.2 million dollars in prize money, including the top individual prize of $3.2 million dollars which established a new world record award for the catch of a fish!